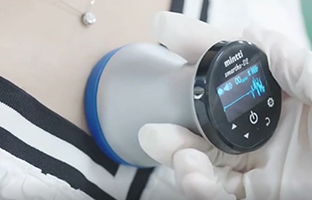 Respiratory Health
Why is the degree of diagnostic accuracy dependence on chest auscultation decreasing?
Is it possible to develop a standardized system to analyze respiratory sounds accurately to overcome the subjectivity of auscultation? Is it possible to examine patients in hard-to-reach area?
Artificial Intelligence Algorithm-Assisted Auscultation is a promising new way to help detect heart disease.
The AI-powered digital stethoscope Mintti Smartho-D2 in telemedicine can help identify pediatric pneumonia and structural heart disease with great accuracy whether the patient is in their own home, a clinic, or a virtual health center in rural areas.
For healthcare providers, a digital stethoscope Mintti Smartho-D2 in telemedicine can:
✔ help make a proper diagnosis during a tele-consultation
    with a patient in a rural clinic;
✔ help provide remote assessment or email recordings
    to colleagues for second opinions;
✔ produce, annotate and edit EMR for further analysis,
    and transmission.
For patients, a digital stethoscope Mintti Smartho-D2 in telemedicine can:
✔ initiate virtual care anytime, anywhere for respiratory health;
✔ get timely expert reports and early respiratory health warnings;
✔ take care of their respiratory health easily at home
    and achieve a better state of wellness;
✔ avoid clinic visits during the pandemic;
✔ get a second opinion to ensure the most accurate
    diagnosis from experts.
For teaching around the bedside, in the classroom or auscultation research, a digital stethoscope Mintti Smartho-D2 can:
✔ save images of wave forms and spectrograms;
✔ amplify, slow down, cut, copy or paste sound segments;
✔ upload and share sounds instantaneously;
✔ record sounds and create a sound sample library.
In treating COVID-19, using a traditional stethoscope becomes a challenge.
Fortunately, Mintti Smartho-D2 can provide telemedicine capabilities and allow safe distance auscultation. With Mintti Smartho-D2, medical staff can wear Bluetooth headphones while wearing "a fully equipped spacesuit (PPE)".
Have any questions about Smartho-D2, or want to schedule a demo?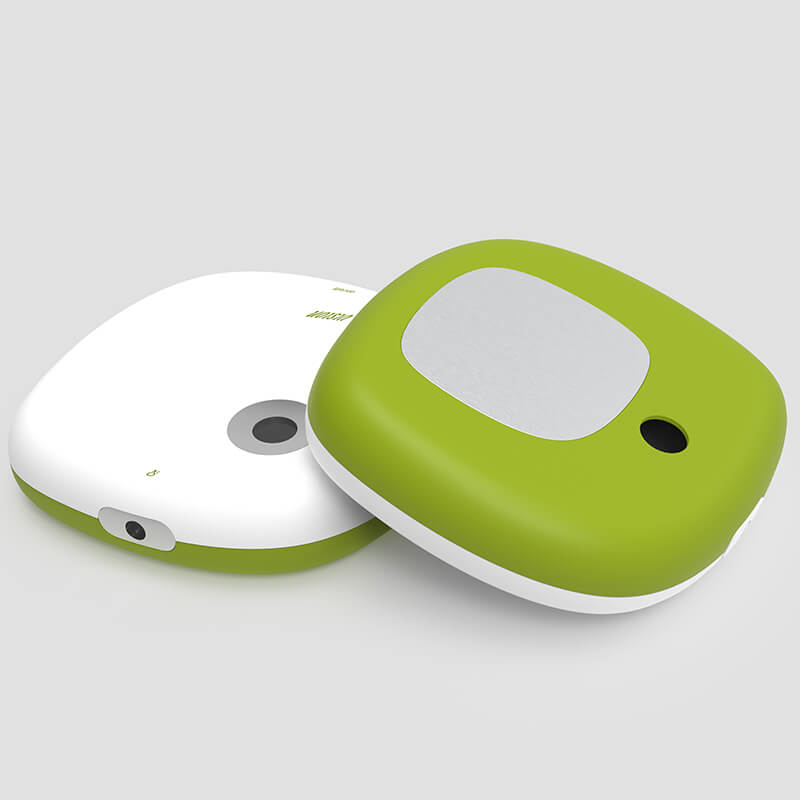 Product from Minttihealth does what it promises with extremely simplicity and practicality.
Daniel
Italy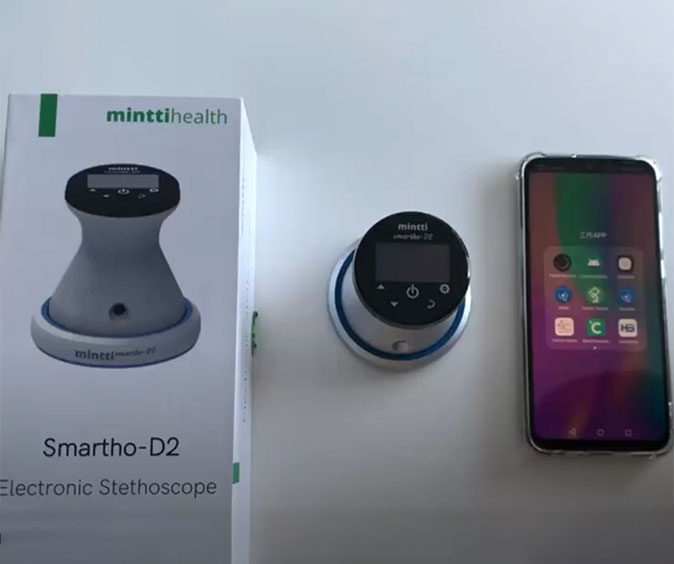 The delivery was fast, support during purchase was super helpful.
Robert
Malaysia
Quality is very good, very easy to use, very easy to understand.
Arthur
France