Learn more about yourself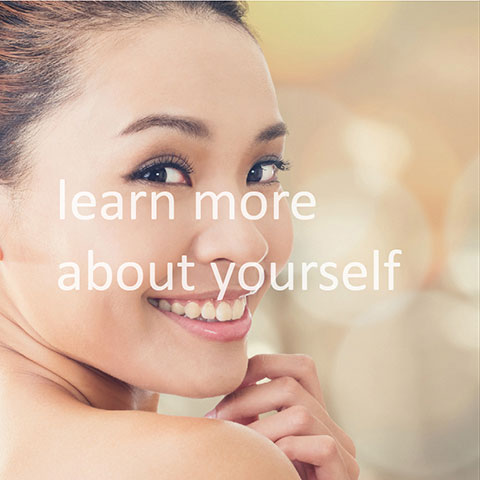 Mintti Spring, an earplug-style BBT (basal body temperature) fertility tracker for women: our technology advantages in infrared temperature sensors and ability to process big data of women BBT make this product a worldwide leader, with both revolutionary breakthroughs in the user experience and big data analysis. Through the constant capture of extremely subtle changes in a women's core BBT, we establish real-time fertility monitoring, and give professional guidance to women trying to get pregnant. Our upgraded product will collect further physiological indicators corresponding to female hormones level to offer more accurate suggestions on ovulation, and also conduct an algorithmic analysis of data involving sleeping, weight, nutrient intake and daily activities, to create a platform for women's reproductive health services.
Fetal monitor: Mintti Melody(coming soon)
Mintti Breeze, a dual function thermometer: Mintti Breeze enjoys appearance a simplistic outlook with a hi-tech texture. It offers not only convenience to users with two different temperature measurement modes (both forehead and ear), but also two different data processing modes. You can use it standalone, or temperature management in combination with an APP by transferring collected body temperature data to medical professionals for further determination of the health status of patients. This innovative product is able to be upgraded into an intelligent body thermometer at any time. The newly adopted techniques enable analysis of thousands of data points collected by multiple infra-red sensors in order to offer the most accurate result.
Mintti New Moon, a body temperature patch for kids: Bluetooth technology with low power consumption guarantees constantly synchronizing the temperature parameters of kids with parents' phone or pad. APP can constantly monitor body temperature and trigger early warning, if necessary, and doctors can also make more targeted treatment plans based on its body temperature variation curve. The APP has also been designed with medication reminder function to enhance its diagnosis and treatment. For smart phones running on iOS versions lower than Android 4.3 or iOS6.1, with simply using our original Bluetooth transmitter , the signal transmission can be achieved. We use a special graphene temperature sensing technology, which helps quickly adapt to body temperature and reach temperature balance within 60-180 seconds.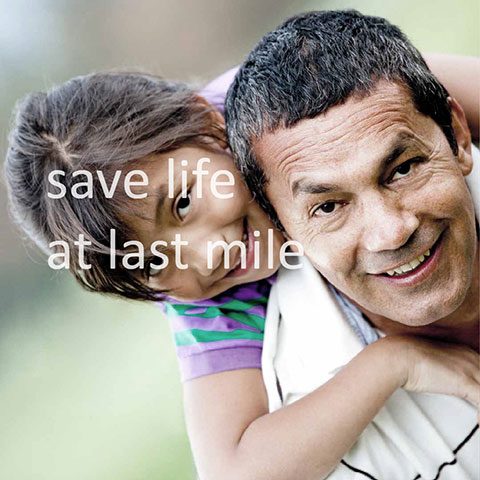 Mintti Eko1, Phone-connected stethoscope: a stethoscope able to connect to a Smartphone, its most appropriate scenarios are in rural areas of developing countries such as Africa and South Asia, where pneumonia threatens the lives of children. With our Eko1, children's heart and lung sounds can be recorded through the phone APP and transmitted to telemedicine professionals by e-mail to get treatment as soon as possible. Meanwhile, in order to improve the treatment of pediatric pneumonia, asthma and other respiratory diseases and heart disease in children, we use the data that has been collected to further develop the abnormal heart and lung sounds intelligent diagnostic function for the APP.
Mintti Eko2: we strive to create an innovative smart stethoscope, which is not only able to adhere to the excellent performance of currently existing Bluetooth stethoscopes in the market, but also with a more stylish appearance and user-friendly interface, and, last but not least, affordable for physicians– here comes Mintti Eko2. In addition to high-fidelity auscultation with frictional noise dampening and ambient noise reducing features, it has powerful analysis software which can conduct visualized analysis and processing of saved heart and lung sounds, classifying heart murmurs and enlarging details, and provide a matching treatment plan. Meanwhile, it supports remote medical procedure to access the stethoscope for storing and forwarding acoustic streaming in real time. Eko2 helps doctors improve the diagnosis process, and reduce unnecessary referrals.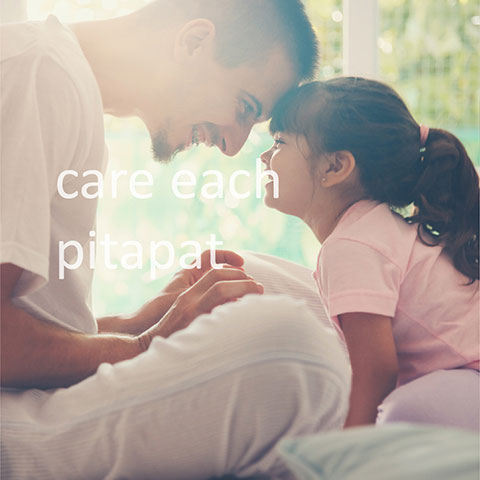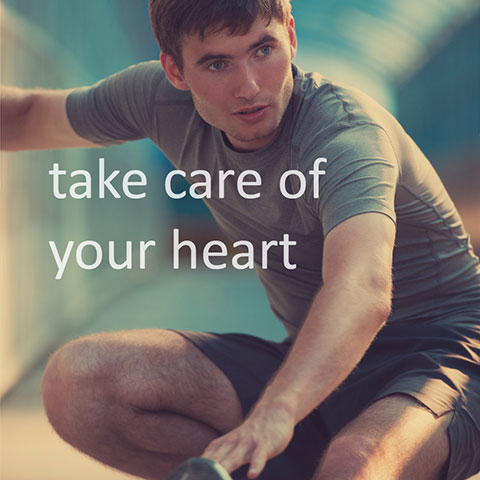 Mintti heartbook: This remote dynamic electrocardiogram provides telemedicine solutions with a combination of intelligent independent monitoring and precise medical diagnosis by doctors. We have independently developed and integrated a power management chip, an ECG sensor, and a six-axis body posture sensor into the compact and original "one-patch electrode type" heartbook electrocardiogram equipment. Mintti heartbook has multiple functions, such as HR alarm, abnormal body posture alarm, respiratory rate monitoring, arrhythmia alert, and Holter. Its powerful APP has built in auto-input templates for 216 symptoms of arrhythmia and myocardial ischemia diseases in 9 categories, making disease symptoms entry convenient and quick. Via Heartbook's robust multi-parameter fusion algorithm, the optimized readings on record can be maintained on the device or the cloud, thus online diagnosis can be made by doctors to fulfill remote consultations and establish personalized disease management treatments for patients.
Mintti Vision, a Multi-functional monitor: this multi-functional health monitoring device, makes the tricorder in Star Trek come true. Mintti Vision is configured with the blood pressure measurement module with a MITSUMI high accuracy pressure sensor. Not only will it monitor and record blood pressure data, but it will also record basic vital signs such as heart rate, ECG, blood oxygen and respiration. All this data reflects a person's specific state of health, so Mintti Vision integrates a blood oxygen sensor, infrared body temperature sensor, blood glucose monitoring and test module, single lead ECG test module (supportive of multiple-lead test cable) into a compact monitor, which enables users to enjoy basic medical service even at home.